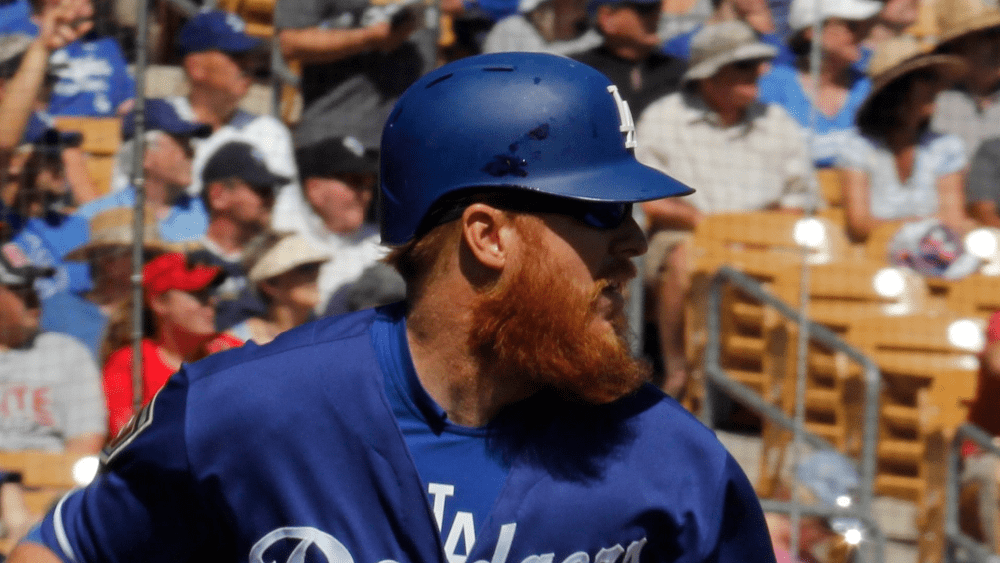 Red Sox infielder Justin Turner excited Monday's spring training game against the Tigers after suffering hit to the head during the first inning.  During Turner's first at-bat of the game, a pitch from Tigers right-hander Matt Manning ran inside and struck Turner directly in the head.  Turner went to the ground in pain, and was eventually taken to the clubhouse by Boston's medical staff. Blood could be seen on his face where he was hit by the pitch.
The 38-year-old veteran player was transported by ambulance to a hospital in the nearby Fort Myers, Fla., area. The exact nature of his injuries remain unclear, and the Red Sox have not provided details, saying in a statement: "He's receiving treatment for soft tissue injuries, and is being monitored for a concussion He will undergo further testing, and we'll update as we have more information. Justin is stable, alert, and in good spirits given the circumstances."
Turner signed with Boston in the offseason with a two-year, $21.7 million deal, after nine years with the Dodgers. Turner was expected to serve as the Red Sox's designated hitter in 2023, while also occasionally playing infield.
Editorial credit: Keeton Gale / Shutterstock.com